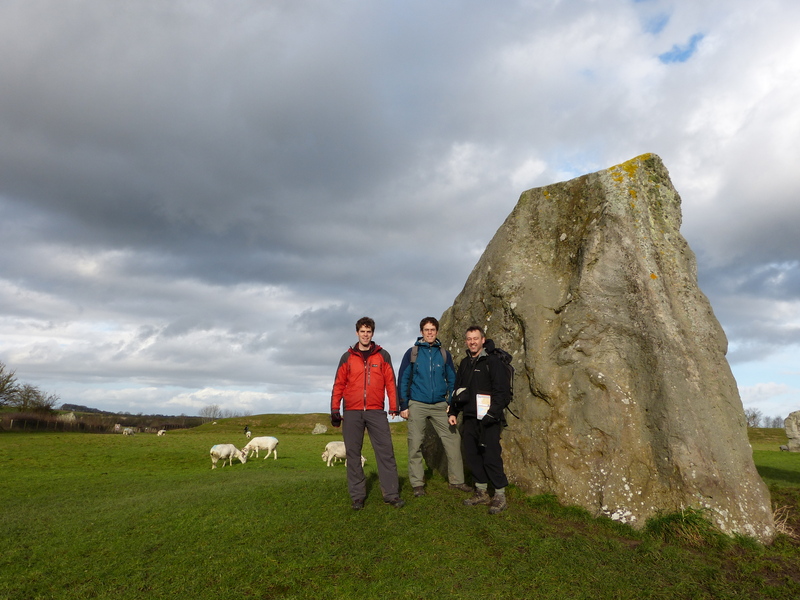 My first inspirational experience was in 2001 in the unique and unspoilt Catlins area
of New Zealand's South Island. My local guide for three days was Fergus Sutherland.
A renowned expert in forest plants and mosses, Fergus has an infectious enthusiasm for everything natural and historical in his local area. He wanted to show me the lot from the scenery and local history to the wildlife, even having the skill to whistle the tiny rifleman bird out of the forest for us to get a close up view. We rose well before dawn one day to watch some of the world's rarest penguins, yellow-eyed penguins, going out to sea; we visited a petrified forest below the tide line and a spectacular waterfall in the rain forest. And, on a secluded beach, got extremely close to some enormous Hooker's sea lions.
None of these experiences would have been as complete if I had tried to organise them on my own even if I had known the best places to go. It was these few days more than anything else that inspired me to try something similar of my own. If you ever go to New Zealand's south island I cannot recommend Fergus and Mary's hospitality and skill more highly: http://www.catlins-ecotours.co.nz.
Following my New Zealand experience I have sought out local guides throughout my travels both in the UK and abroad. They have entertained and enlightened me on a broad range of subjects and without exception their expertise and knowledge has enhanced each day.
Guided tours have included:
a day's walking tour of Berlin
a day safari in the Masai Mara, Kenya
a day being guided around the Boer War battlefields of South Africa by Bob Wood (including Spionkop of 'Kop End' renown – an extraordinary experience (especially for a Liverpool fan like me): http://www.africatravelservices.co.za
a very special day spent part in Beijing and then hiking a remote stretch of The Great Wall of China with James Zhang: http://www.hikingthewall.com;
a day's hike into a second growth rainforest reserve near Kuala Lumpur
a tour around Scolt Head Island National Nature Reserve in Norfolk, UK with an ex-ranger
a trip into the rainforest of St. Lucia searching for the elusive St. Lucian Parrot which we found much to the delight of our local guide who had been regularly and more and more nervously stressing how rare it is!
a guided river safari into the Bruneian jungle on the island of Borneo with Mark and Wann of Mark Putera Delima Tours. Have a look at their Facebook page, https://www.facebook.com/Mark-Putera-Delima-Tour-1484590638479029/ or you can email them [email protected]
a spectacular day spent in Francois Peron National Park in Western Australia with Darren 'Capes' Capewell of Wula Gura Nyinda Eco Adventures: https://www.wulagura.com.au/
Spion Kop – KwaZulu-Natal, South Africa with Bob Wood
We had a terrific day with Bob. He first showed us the spot where Winston Churchill was captured from a train between the towns of Frere and Chieveley on 15th November 1899 while serving as a war correspondent during the Boer War. There is more information here: http://www.britishempire.co.uk/article/churchillscapture.htm. We then went to the site of the Battle of Colenso before heading to our main objective Spion Kop where the Lancashire regiments among others took such heavy losses. It was because of this disastrous episode in the war that the Kop end was so named at Liverpool Football club's Anfield ground. This is a link to Bob's website: http://www.africatravelservices.co.za/
If you are interested in finding out more about the battle then this site is excellent: http://www.britishbattles.com/battle-of-spion-kop/
The Wikipedia article on the battle of Spion Kop is also informative and well researched: https://en.wikipedia.org/wiki/Battle_of_Spion_Kop
For a comprehensive book on the entire Boer War I can thoroughly recommend Thomas Packenham's engaging book simply entitled The Boer War. It is superbly written and Pakenham makes the whole period extremely fascinating
The Forbidden City, Beijing and The Great Wall of China.
James Zhang took us out for a very special day in January 2011. The morning was spent looking around Beijing's Forbidden City. After lunch he drove us two and a half hours out of the city to a remote section of The Great Wall. We scrambled and walked as far as we dared before being forced to turn around to get back to the car before night closed in. The sunset from the wall was unbelievable.