A 15 mile hike around the Avebury region
We start at Windmill Hill and head down into Avebury. Having had a good look around the henge and stone circles we follow the Herepath east and up on to The Ridgeway. We follow The Ridgeway for a short distance before heading onto Fyfield Down with its amazing but slightly eerie spread of sarsen stones including the fascinating 'Polissoir', a stone used during the Neolithic (new or late stone-age) for polishing and sharpening stone axes.
We then cross some beautiful down land and head towards the Devil's Den, the remains of an early Neolithic chambered long barrow which nevertheless bares a striking resemblance to the Portal Dolmen type of structure more usually associated with Wales, especially Pembrokeshire and Anglesey.
From there we head down to Clatford, site of a no longer visible but recorded ancient stone circle before crossing then following the delightful River Kennet into Lockeridge for lunch at 'The Who'd a Thought It' a wonderful traditional English pub.
After lunch we follow country lanes along the Kennet valley then head off onto footpaths past the recently discovered site of the enormous West Kennet Palisaded Enclosures and on to West Kennet Long Barrow, Silbury Hill and the source of the river Kennet at Swallowhead Springs. F
inally we head back in to Avebury for a well-deserved drink in 'The Circles' cafe or the Red Lion Pub. Lots to see, lots to talk about and a really good hike through stunning countryside.
Why Choose Oldbury Tours?
Comfort & Convenience
Your driver guide, Laurence, will pick you up from your hotel or other place of choice. You will be driven between sites in a fully air-conditioned 7 seat car and taken back to your hotel or other place of choice at the end of the tour.
Fully Licensed & Insured
Your driver guide holds a private hire licence issued by Wiltshire County Council and is fully insured to operate as a driver guide. Oldbury Tours also have all the necessary Public Liability Insurance.
Fully Bespoke
Oldbury Tours can design your tour for you but you can also have as much input as you like. Please ask and we will try to accommodate all of your requests. We are also happy to be flexible on the day if our conversation leads us somewhere. Nothing is set in stone!
Other Suggested Tours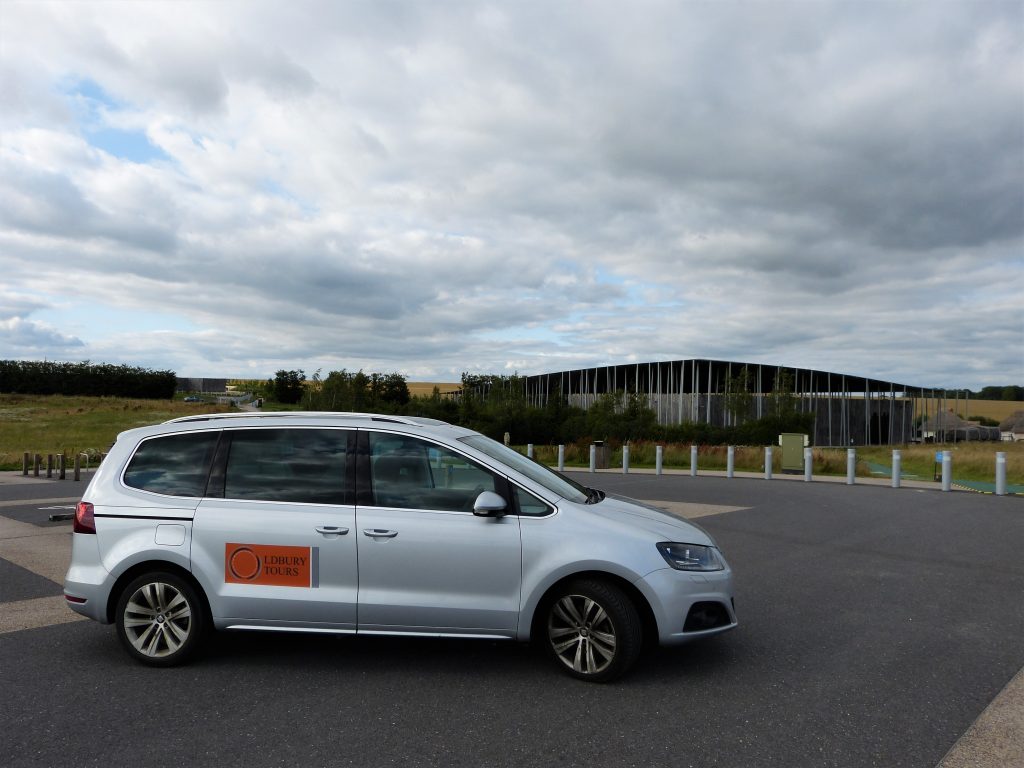 Design my own tour
If you have specific places that you want to see that aren't listed then please get in touch. We will do our best to include everything and design the day you would like.
We are happy to consider any requests regarding places to visit or pick up and drop off locations. We have been asked to include many different places on our tours and have picked clients up from locations as diverse as London, Chepstow in Wales and Southampton Airport. We have even taken clients on hunts for ancestors in graveyards! Just ask and we will do our best to accommodate your requests.
Book Your Tour