Stonehenge and Avebury Tours
We have listed below the sites we could take in if the weather wasn't good on your designated tour day. As you can see we can still visit most of the sites in the World Heritage Site and can easily create a full day's itinerary. We probably wouldn't include all 3 museums in one day however although if you can't get enough and want to see everything they have to offer this would be possible too. The order below is based on a morning departure from Calne where Oldbury Tours is based but this would inevitably change to suit your starting point.
Windmill Hill viewpoint on A4
West Kennet Long Barrow Car Park
Drive West Kennet Avenue and stop on road
Avebury Red Lion Car Park for view of Avebury henge and stone circle
Alexander Keiller Museum
Silbury Hill viewing area
The Sanctuary (a very short walk from car park on Overton Hill)
Overton Hill Barrow Group (viewable from car park)
East Kennet Long Barrow
Lockeridge Dene sarsen field
Adam's Grave (viewable from car park)
Knap Hill (viewable from car park)
Marden
Lunch in Marden
Avon Valley
Durrington Walls
Woodhenge
Stonehenge via visitor centre
Devizes Heritage Museum
Salisbury Museum
Why Choose Oldbury Tours?
Comfort & Convenience
Your driver guide, Laurence, will pick you up from your hotel or other place of choice. You will be driven between sites in a fully air-conditioned 7 seat car and taken back to your hotel or other place of choice at the end of the tour.
Fully Licensed & Insured
Your driver guide holds a private hire licence issued by Wiltshire County Council and is fully insured to operate as a driver guide. Oldbury Tours also have all the necessary Public Liability Insurance.
Fully Bespoke
Oldbury Tours can design your tour for you but you can also have as much input as you like. Please ask and we will try to accommodate all of your requests. We are also happy to be flexible on the day if our conversation leads us somewhere. Nothing is set in stone!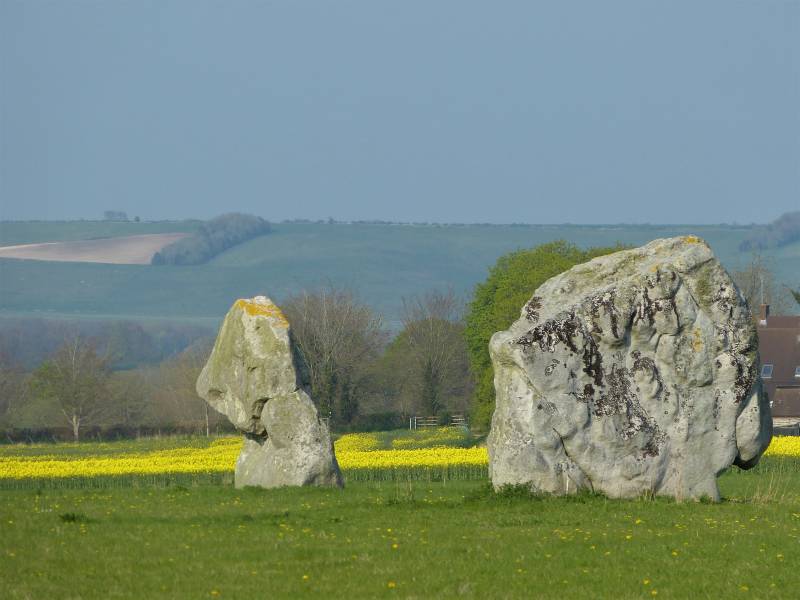 Design My Own Tour
f you have specific places that you want to see that aren't listed then please get in touch. We will do our best to include everything and design the day you would like.
We are happy to consider any requests regarding places to visit or pick up and drop off locations. We have been asked to include many different places on our tours and have picked clients up from locations as diverse as London, Chepstow in Wales and Southampton Airport. We have even taken clients on hunts for ancestors in graveyards! Just ask and we will do our best to accommodate your requests.
Book Your Tour