Wiltshire bred – Music and Archaeology
I grew up in Wiltshire and despite living in London for some years have always considered it home. My parents moved from my birthplace of Liverpool to Marlborough in 1969 just after my 3rd birthday. Growing up in a musical family I was surrounded by my twin passions, music and the Wiltshire landscape. The outdoors was always the playground of choice for me and my older brother Harvey. We were often up early to fish the Kennet and Avon canal or river Kennet, for instance. We would go metal detecting around Marlborough and spent the summer months cycling and roaming the countryside.
The landscape had an enduring and indelible effect on me. I loved the huge open skies, the changing light and the ever present lumps, bumps and stones. The burial mounds and stone circles particularly intrigued me. I was fascinated by these very tangible and accessible remnants of remote times.
The thirst for knowledge – a passion ignited
By the age of 14 I was a boy at the marvelously British establishment of Marlborough College. My dad was a member of staff in the music department there and Kate Middleton is a more recent old pupil. When asked to do a history project on a subject of our choice I had no hesitation. Mine would be about Wiltshire's prehistory.
My project was entitled 'Walking the Ridgeway' and was a study of the ancient 'road' and the surrounding landscape. I discovered then that the best way to understand your subject is by physically getting as close as possible.
With my father I walked the 45 miles of The Ridgeway in 3 days. The ancient path runs along the top of the chalk escarpment from Overton Hill to Streatley on the Thames. The Ridgeway itself is therefore a fascinating subject in its own right. Moreover, we visited all the major archaeological sites it passes. As a result I was hooked on the subject. It was my proudest achievement both physically and academically for some years to come!
I still believe that experiencing the landscape on foot gives you the best chance of understanding how past people used it.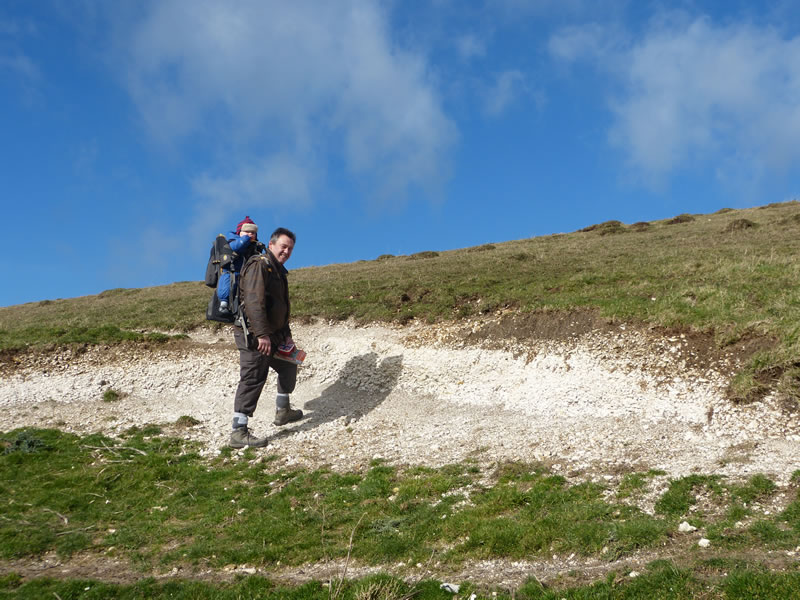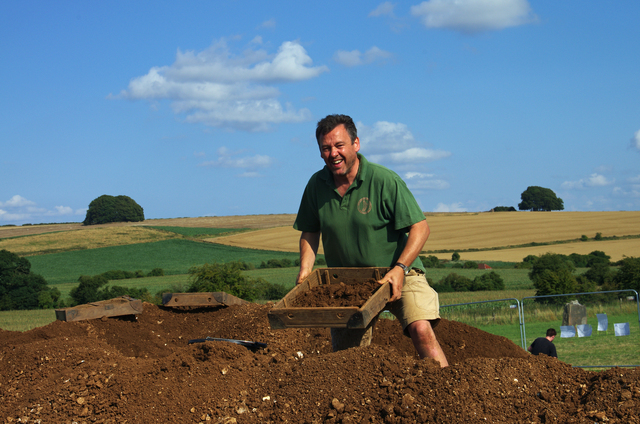 A Degree in Archaeology and Classical Studies
A few years ago I 'went back to school' as my wife Sian puts it. Combining a music career with studies I gained my BA from the Open University in 2013. My modules were all in archaeology and the history, society and mythology of Classical Greece and Rome. I have continued my research by reading the most relevant books, texts and publications regarding prehistoric Wiltshire.
Keeping up to date
I endeavour to keep abreast of all the new discoveries, theories and science in my field of interest. As a result I am a member of the Wiltshire Archaeological and Natural History Society and their associated field group. I am also a member of the Council for British Archaeology and the Prehistoric Society. Membership of all these groups includes regular newsletters, magazines and journals.
Archaeology with the experts
I have been extremely fortunate to be involved in several archaeological digs since my graduation. The first was in Pembrokeshire with George Nash. The research aim was to confirm that the Trefael Stone was once the capstone of an ancient burial chamber. It was.
In the summer of 2014 I was a volunteer at the 'Between The Avenues' dig lead by Josh Pollard and Mark Gillings. The research agenda here was to verify the presence of a Neolithic settlement site on the course of the West Kennet Avenue. We didn't, although we did find a lot of material evidence for an early Neolithic presence.
I spent the 2015, 2016 and 2017 seasons taking part in excavations with Reading University under the leadership of Jim Leary and Amanda Clarke. We excavated sites at Marden Henge, Wilsford Henge and Cat's Brain Long Barrow in the Pewsey Vale.
And in 2018 I was back at Avebury with Mark Gillings and Josh Pollard. If you would like to see what I have been up to recently please visit the Oldbury Tours Facebook page via the icon below.
Being part of the team of National Trust guides at Stonehenge has also been extremely beneficial. The volunteer guides are all trained by Dr Nicola Snashall. She is one of the National Trust archaeologists along with Dr Ros Cleal for the World Heritage Site. I have learnt an enormous amount from her especially but also from some of the other experienced guides, particularly Mike Robinson.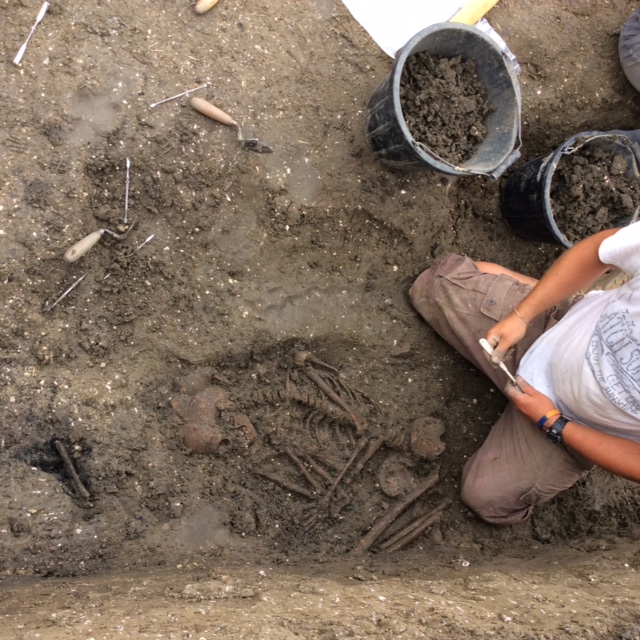 Music – my other passion
Briefly: as a musician I have spent the last 30 years giving concerts, recording and touring the world as a French Horn player. I reached the top of my profession as Principal Horn of the Philharmonia and the Royal Philharmonic Orchestra. I left the RPO in January 2018.
The soundtracks to a lot of films are recorded in London and I have played on a fair few. These include, for example, the last five James Bond films, Harry Potter films and The Pirates of the Caribbean. More recently I am playing on Gravity, Vice, Mary Poppins, Aladdin, Dumbo and Avengers: Endgame.
None of this is particularly relevant to my role as a tour guide you may think. However, my orchestral touring has enabled me to visit over 100 World Heritage Sites on 6 continents. Moreover I have learnt first hand how to be a tourist. Throughout this time I have never lost my passion for reading. And I have certainly had plenty of travel time to pursue it!