About The Tours – Private guided tours of Stonehenge and Avebury and much, much more.
Oldbury tours specialise in private tours of the UNESCO World Heritage Site of Stonehenge and Avebury but there are many other places that we can introduce you to during your stay. Whichever tour you choose, we will pick you up from your accommodation or arrival point if travelling to the area on the same day. We can also meet you at a pre-arranged place if you wish to provide your own transport.
Extraordinary Places
The countryside is littered with fascinating prehistoric sites and extraordinary places from throughout history. While visits to Stonehenge and Avebury should be on everyone's bucket list their story is not complete without exploring the surrounding areas. A 'full day' Stonehenge and Avebury tour will include both halves of the UNESCO World Heritage Site and the fascinating sites of West Kennet Long Barrow, Silbury Hill, The Avebury Avenues, Durrington Walls, Woodhenge as well as the main two sites. Half day Stonehenge or Avebury tours are also possible and will focus on the archaeology of one of those regions.
Accommodation and pick-up.
We will collect you from your accommodation within Wiltshire for your tour of Avebury, Stonehenge or the whole UNESCO World Heritage site. Please see our recommended accommodation list if you have yet to decide where to stay. Alternatively visit the Visit Wiltshire site for more accommodation ideas: Wiltshire accommodation.
Alternative meeting points and travelling from London
If you intend to travel to Wiltshire on the day of your tour we can meet you at your arrival point, for instance a train station. We can also join you anywhere within the region if you wish to provide your own transport. If, on the other hand, you would like to travel to the area from London or anywhere else outside of our immediate area we can arrange car transport. We can also recommend alternative ways of travelling to Wiltshire.
Itineraries
We have listed a few itineraries below but please remember that we will always tailor each tour to your particular requirements. It is your tour so we want to include the sights you want and at an appropriate pace for you. Wet weather tours are just as feasible. We can also include some time in one of our wonderful museums if you would like to see some of the remains, artefacts and treasures that have been recovered from the sites we visit. . We can include as much or as little walking as you would like as most of our preferred sites are within easy reach of the road.
For more inspiration please visit Oldbury Tours' Facebook page: www.facebook.com/oldburytours where I have written up some of our tours. The posts from June 20 2016, November 10 2016 and March 21 2017 are particularly relevant.
Suggested Tours
Want Something Different?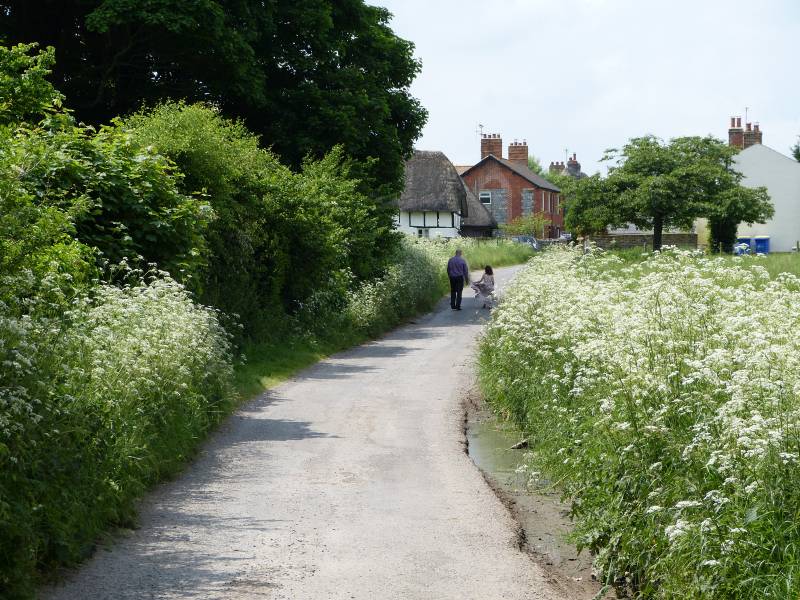 Design my own tour
If one of the above suggestions doesn't fit the bill for you then together we can design the tour that does. We have such a lot to choose from in the area and regularly include special requests in a day. Just fill in the text box on the Contact form or Booking form with anything you would like to include or email Laurence at [email protected]
Contact us
Why Choose Oldbury Tours?
Comfort & Convenience
Your driver guide, Laurence, will pick you up from your hotel or other place of choice. You will be driven between sites in a fully air-conditioned 7 seat car and taken back to your hotel or other place of choice at the end of the tour.
Fully Licensed & Insured
Your driver guide holds a private hire licence issued by Wiltshire County Council and is fully insured to operate as a driver guide. Oldbury Tours also have all the necessary Public Liability Insurance.
Fully Bespoke
Oldbury Tours can design your tour for you but you can also have as much input as you like. Please ask and we will try to accommodate all of your requests. We are also happy to be flexible on the day if our conversation leads us somewhere. Nothing is set in stone!
Check out Oldbury Tours on Yelp
Hi Laurence, I was just wrapping up from our wonderful trip to the UK and wanted to send you some of my photos from the trip. I got some pretty ones of Stonehenge that I thought you might like to use on your site. We are still excited about the tour we took with you. It was such a treat. I put a review up on TripAdvisor for you too.
Mrs A. Seattle, US November 2019
Hi Laurence, Thanks again for the great tour. It is one of our  highlights for this year. I hope to send you some pictures next week.
Mr and Mrs H. California, US October 2019
Hi, Laurence, I realized we never sent you a picture that we thought you'd appreciate. We have so many good ones from what was a great tour! We so appreciated all the info and good sites you took us to see. I have been meaning to write a review, or let me know if there is anything we can do.
Mr and Mrs M. Oregon, US September 2019
Hello Laurence, Going through the photos of our wonderful holidays in England, we want to thank you once again for this so impressive day in and around Stonehenge. Besides the weather (impressive in its own way), it has been extremely interesting and we benefited a lot from your vivid descriptions. We wish you a wonderful rest of the summer and good luck for your digging campaign!
Family G. Winterthur, Switzerland July 2019
Hi Laurence, We wanted to thank you one more time for all you did in putting the tour together, managing the logistics, and including some extras like coffee, the Alfred the Great site, Saxon font, medieval graffiti, and – of course- pub and ale recommendations. You made our time together memorable and meaningful. I will recommend Oldbury tours to other travellers and archaeology buffs. Please keep us on the mailing list, I hope to return in a few years.
Family P. Philadelphia, US July 2019